آپ پاکستان کے کسی شہر یا دُنیا کے کسی مُلک میں رہتے ہیں ہم آپ کو نئے اور پرانے موبائل ماڈلز مرمت کرنے کی ٹریننگ نوٹس اور وڈیو کی مدد سےدیں گے
Latest Mobile and Smart Phone Repairing From Basic To Chip Level Course In URDU.
---
em, Micro Phone , Ringer, Camera Solution.
---
Complete Training For
Mobile Phone Disassembly
Mobile Phone Parts Checking
Repair Dry Sold Parts
Mobile Phone Parts Replacement
Mobile Phone Circuit Tracing
Mobile Phone Circuit Repairing
How To Use Mobile Phone Repairing Tools
How To Use Soldering Iron
How To Read Diagram
How To Use Multi Meter
How To Use Re Soldering Station
How To Use Re Soldering Station
How To Use Power Supply
How To Check Battery
How To Boost Battery
How To Use Micro Scope
How To Battery Test
How To Use Battery Booster & Much More

Repairing Solution of I Phone, Black Berry, HTC, Samsung galaxy, TAB, Android Mobile, Q Mobile, G Five mobile, Nokia, China Mobile & All Other Mobile
Best Mobile Repair Training Course From Basic To Chip Level training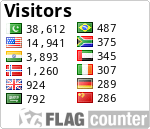 Click Here For Mobile Repair Free Video Lecture
How To Repair Dead Mobile, How To Repair Sound Fault, How To Repair Charging Problem, How To Fix Display Problem, How To Replace Mobile LCD, How To Replace Touch Pad, How To Repair Water Damage Mobile, etc.
Multi Training Institute.
MTI. RAWALPINDI, Pakistan.
Contact # +92-333-55 44 911 (MM Tahir)
Whatsapp : +92 333 55 44 911
email : planet.maker@yahoo.com